MANAGEMENT DEVELOPMENT (ARABIC) - REGISTRATION
Introductory video about the workshop:

Management Development:
PROBLEM:
Managing teams is becoming more and more complex. The word is changing, teams have different priorities, clients have less purchasing powers, systems are becoming more and more crucial for business fitness.
SOLUTION:
Understanding modern management techniques is crucial for the success of every manager these days. It is important to lead and to manage in both mirco and macro levels to best perform and optimize the productivity of each team member.
This workshop shed the light on different practical techniques related to HR, Finance, Operations, Sales and Marketing and administrative important issues. It also sheds the light on the importance and tools related to time, people, money and projects management.

WHAT'S IN IT FOR YOU?
Knowledge and techniques about how to recruit motivate and retain people.
Up to date ideas and tools to manage time and money.
Project management tools and approaches to always deliver on time.
Reporting techniques to monitor every part of the process.
Sales and marketing management processes.
Decision making concepts and strategic thinking.
Leadership mindset to lead the business.


RECOMMENDED AUDIENCE:
SME Business owners

Family business owners

Heads of departments

Middle Managers

Consultants

HR professionals

Entrepreneurs

C Level Executives

Freelance Professionals who wish to take their profession to another level


Managing Directors




TRAINER: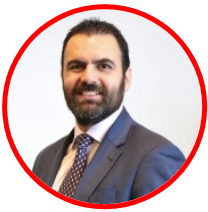 Jade W. Dagher
Business Strategist - CMC ©

Founder of EXPAND MENA

EXPAND is specialized in cashflow management and offer key solutions for businesses in need of business planning, training & development, guidance and management support

Web:

www.expand-mena.com



Tel: +961 70 22 69 69

Email: [email protected]

Other guest speakers to be announced

TESTIMONIALS:

MOHAMAD KARAKI
GLOBAL LOGISTICS MANAGER- CLIN GROUP
"Interesting training, materials and a well prepared presenter. The training was encouraging and addressed major issues that face anyone in his/her work or life. I definitely recommend it."
MAHYAR YAHOUFI
FOUNDER & MANAGING DIRECTOR - MINDFIELD SOLUTIONS
"I owe it to Jade that I am living my dream now. Jade helped me start my business, plan it better, and guided me every step of the way. 8 years ago... I was sitting with Jade W. Dagher who used to use me for freelancing work. Jade asked me: "Are you planning to open your own business?" My obvious answer was "Yes but sure, once I save a 100,000 USD so maybe when I am forty." Jade then meekly said: "Give me 3500 USD and your dream will come true" Starting with 3500 USD 8 years ago Midfield came to life. Today Jade visits me, I am 35, Mindfield now employs more than 40 people and has successfully served more than 200 clients, executing more than 500 projects over 7 countries. Thank you Jade, as they say, to succeed you have to start! And you were the one who made me start. Oh and I will never forget that Midfield's first check of 500 USD was from Jade as a first project!"