SALES DEVELOPMENT (ARABIC) - REGISTRATION
Introductory video about the workshop:

PROBLEM:
Sales targets are typically hard to achieve. Competition is rising, clients' purchasing power is declining, and online sales are rising. As a result, more burden is being placed on the sales team and its ability to ensure steady growth for the company.

SOLUTION:

Just like a phone needs software upgrade, your sales team needs to update its sales skills to the latest and most advanced techniques and practices.

Exceeding Sales Targets trains productivity and efficiency to the sales team so that no less than doubling and even tripling of profits is the outcome. Only then, the cash-flow would be covering company costs and everything else would run more smoothly. When the heart of business-sales-is well-recognized and executed properly, there is no reason why a company wouldn't expand.

WHAT'S IN IT FOR YOU?

Acquiring not only the rules, technicalities, and basic skills of sales, but also the secret ingredients to a unique style in sales.

Acquiring the best and latest skills in practicing traditional and modern sales approaches.

Attaining means of finding, segmenting, filtering, approaching, meeting, and selling prospects.

Planning sales strategies tailored to your target prospects.

Developing skills for optimizing, planning, reporting, and analyzing your sales experience.

Avoiding common mistakes done in sales: What not to say and what not to do.

RECOMMENDED AUDIENCE:
Sales Representatives

Sales Managers

Account Executives

Account Managers

Entrepreneurs

SME Business Owners

Family Business Owners

TRAINER: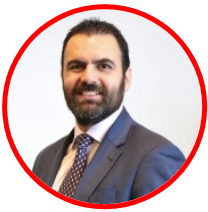 Jade W. Dagher
Business Strategist - CMC ©

Founder of EXPAND MENA

EXPAND is specialized in cashflow management and offer key solutions for businesses in need of business planning, training & development, guidance and management support

Web:

www.expand-mena.com

Tel: +961 70 22 69 69

Email: [email protected]
GUEST SPEAKERS: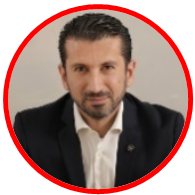 Naji A. Haddad
Financial Advisor

MDRT Zone Chair with 20 years of experience in supporting families and businesses to create the adequate protection for their future

Founder of Legacy Builders

Legacy Builders is an insurance and financial consultancy firm that supports the industry by promoting the culture, knowledge, and best practices related to policy & portfolio management, human asset development, and client support.

Tel: +961 1 502 352

Email: [email protected]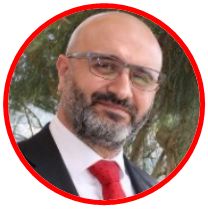 Roland M. Aoun
Marketing Consultant

Founder of Bluegrapes

Blue Grapes is a marketing management firm that will make the best out of the marketing function. Its primary purpose is to provide companies with fully-outsourced marketing departments comprised of a team of professionals, to help them save resources, money and time while delivering better results and enhanced brand visibility to increase their customer base ultimately.

Tel: +961 76 12 55 55

Email: [email protected]
Other guest speakers to be announced
TESTIMONIALS:
"Jade recruited and trained three of our sales people who then realized a 60% increase in revenues during their first year with the company." - Ralph Mouawad, Administrative Manager, Middle East Granite
"We really liked the training. We felt the sales people benefited from the program, changed on the personal and the business levels and we were all very happy." - Nadia Rai, Administrative Manager, Medatco