WAEL JABER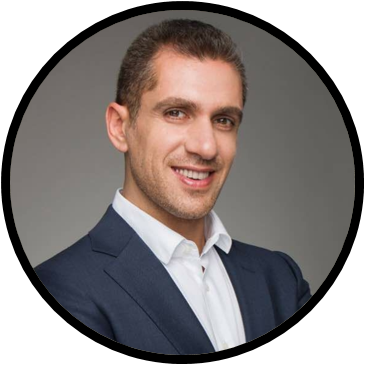 Wael Jaber
Wael Jaber, BS, MBA, ACSM CPT and over 25 certification courses in all areas of fitness, extending over 20 years of teaching experience. He has a Bachelor Degree in Physical Education from the University of Ottawa and has completed his Master of Business Administration (MBA) at the Lebanese American University (LAU).

Wael is a Partner and Master Franchisee responsible for the international development of the Sport Performance Institute Inc. (SPI). SPI is a Canadian fitness and sport education institute that provides certification courses for all levels around the world. After having taught Physical education courses at 3 different universities, Wael has developed and now coordinates one of the most extensive fitness educational programs in the region: "The LAU Professional Fitness Diploma Program."

He is an ACSM (American College of Sports Medicine) international presenter for the Certified Personal Trainer workshop. He is recognized as a speaker in several national and international health conferences and workshops, and he is well known as an international Master Trainer for Radical Fitness, besides having trained fitness on live TV the participants of Star Academy Middle East for 2 seasons.

Furthermore, in collaboration with Mynditude, Wael has engaged in several corporate training events (Roche, Medtronic, Aspen, Astellas, Novo Nordisk, Zimmer Biomet, Johnson and Johnson), that are targeted toward Team building and creativity using the element of Dance, or to help employees and manager become more "Fit For Business".
You may reach him at:
+961 3 734 221
[email protected]
www.spifitness.com