PERSONAL DEVELOPMENT (ARABIC) - REGISTRATION
Introductory video about the workshop:
Personal Development:
PROBLEM:
Have you ever considered a workshop that turns the major conflict of work-life balance into power?

Are you having a hard time leaving personal issues back home? What is limiting your potential thus
limiting your personal and business productivity?
SOLUTION:

Appreciating time and allocating finances are key in personal development.

A problem in one area of life shouldn't affect all other areas. With the proper attitude, life skills, and financial and time management, you might not be able to solve tough problems. You will still definitely be able to deal with, manage, and proceed with your life despite all the typical inconveniences.
While you cannot leave problems at home, you can definitely obtain the most advanced tools to deal with them. It's by management not luck that tough times should be dealt with. Our advanced Exceeding Personal Potential workshop has the secret recipe to a proper mindset that is able to handle all levels of personal and financial difficulties.


WHAT'S IN IT FOR YOU?
Obtaining a variety of psychological, sociological, personal, decisional, habitual, and behavioral skills

Ability of turning unachieved potential into achieved productivity through self-empowerment

Gaining necessary skills that are needed to manage tough life situations such as illness, broken relationships, bankruptcies, and death

Acquiring practical tools to manage and sort out work, life, families, friendships, health, spirituality, and all other crucial aspects of life

Ability to align your values, vision, and purpose

Ability to manage mindset, time, finances, and life balance in order to achieve further productivity

A better quality of life as a result of a better quality of relationships

Recognition of human behavior

and self-management

RECOMMENDED AUDIENCE:
Ambitious people aiming to break their limiting beliefs, achieve desired goals and make a difference in their personal and business life.

Human resources professionals

Teachers

Freelancers

Managers

Entrepreneurs




TRAINER: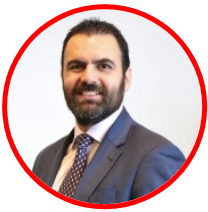 Jade W. Dagher
Business Strategist - CMC ©
Founder of EXPAND MENA
EXPAND is specialized in cashflow management and offer key solutions for businesses in need of business planning, training & development, guidance and management support
Web:

www.expand-mena.com

Tel: +961 70 22 69 69
Email: [email protected]
Guest speaker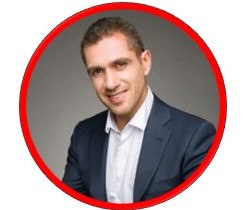 Wael Jaber
SPI Master Franchisee
SPI provides a variety of educational programs to personal trainers, group fitness (aerobics) instructors, coaches, strength training specialists, physical education teachers and the general population, in Canada, the Middle East and China.
Web:

www.spifitness.com

Tel: +961 3 734 221
Email: [email protected]
Other guest speakers to be announced
TESTIMONIALS:
BETSA STéPHANO
"It was a very interesting training. It contributes to change daily life and all our projects."
JOSEPH YAMMINE
BUSINESS UNIT MANAGER - CLIN GROUP
"Very professional team starting by content, material, communication and learning objectives."